Art of Coloring: Disney Villains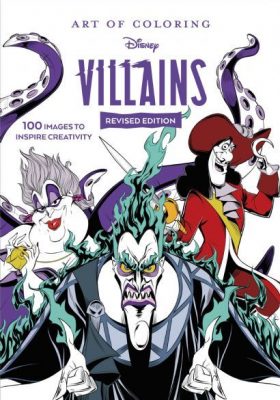 Filled with wickedly fun imagery of the most iconic Disney Villains and sidekicks, this entry into the popular Art of Coloring series is the perfect adult coloring book for Halloween and all year round.
What would Disney's most beloved films be without their nefarious villains? Create your own devious fun by coloring your way through numerous portraits and patterns inspired by Disney's most infamous evildoers and their sidekicks. Filled with imagery of memorable characters from across Disney's animated films–from Maleficent and Cruella, to Scar and Dr. Facilier, and beyond–these pages are sure to provide hours of villainous fun.