Lilo & Stitch (Little Golden Book)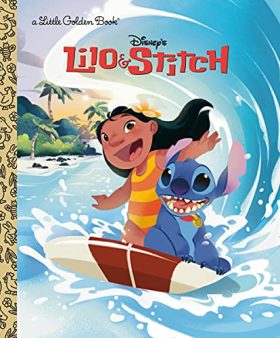 The beloved Disney movie Lilo & Stitch retold for the first time in the iconic Little Golden Book format!
Lilo is a young, lonely girl who has never quite fit in with kids her own age. Stitch is an extraterrestrial creature genetically engineered to cause chaos and destruction. When Stitch ends up at the pound in Lilo's Hawaiian town, she adopts him. Together they learn that it's not always bad to be different and that your ohana, or family, is a bond worth fighting for-even if that fight is against alien invaders!
Since 2002, Disney's Lilo & Stitch has been beloved by viewers, and now in preparation for the 20th anniversary in 2022, you can relive the film in the classic Little Golden Book format. Perfect for both Disney fans ages 2 to 5 and Lilo & Stitch lovers of all ages, this story is sure to bring both laughter and tears to readers young and old.
Released

Pages

ISBN

Age Range

Illustrated By