Shipwreckers
The Curse of the Cursed Temple of Curses - or - We Nearly Died. A Lot.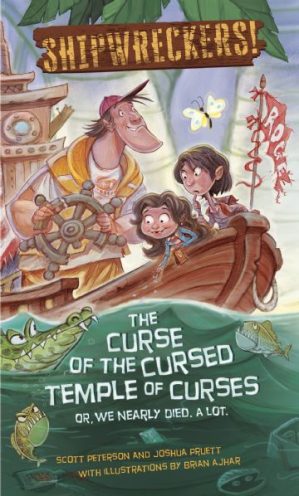 When Dani and her big brother Mike find themselves aboard the ill-fated river expedition of careless adventurer, Captain Kevin, they must work together to save themselves and the captain from all manner of deadly trials and traps.
Complete with treacherous temples, ancient idols, and plenty of explosions, Shipwreckers is a big adventure that brings humor along for a dangerous and thrilling ride up the Amazon. In a place where laughter meets non-stop action, you'll find Shipwreckers and its cast of soon-to-be fan-favorite characters.
Released

Pages

ISBN

Age Range