Two upcoming titles from Disney-Hyperion earned stars last month from Publishers Weekly. BOB, NOT BOB by Liz Garton Scanlon and Audrey Vernick with illustrations by Matthew Cordell, and SOLIDER SONG by Debbie Levy and illustrated by Gilbert Ford. Take a look below for the full reviews and keep an eye out for both books early next year.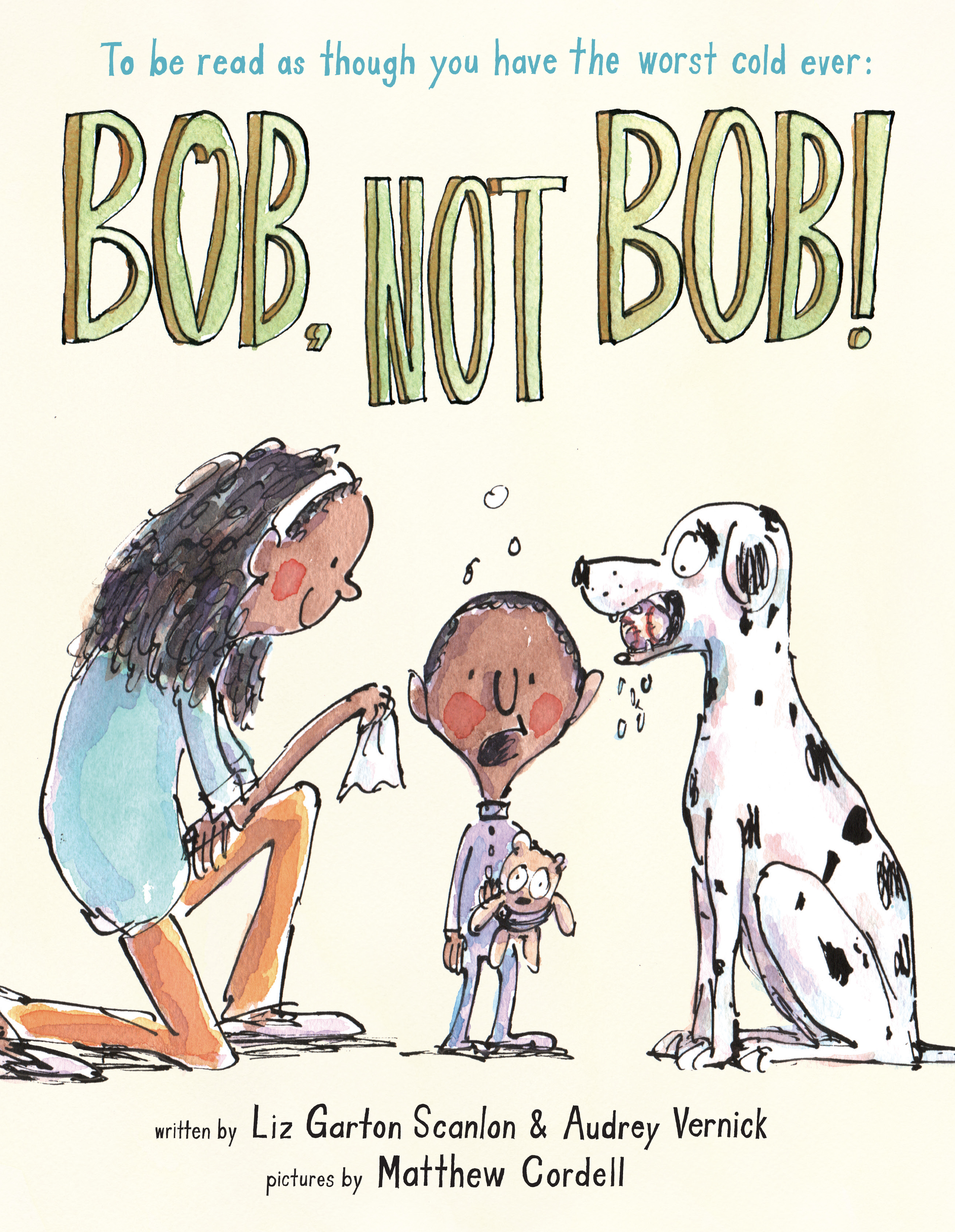 BOB, NOT BOB!
Authors: Liz Garton Scanlon and Audrey Vernick
Illustrator: Matthew Cordell
ISBN: 978-1-4847-2302-9
Scanlon and Vernick's opening description of their young hero, Louie, creates instant intimacy: "Little Louie wasn't all that little. It wasn't like he needed his mom every minute of the day." But after Louie gets a terrible cold, his calls for "Mom" come out sounding like "Bob" (the family dog), and the big, lolloping hound "came running. And slobbering." Cordell (The Knowing Book) is wonderful at capturing the chaos of the sickroom: Bob drooling on the bed, tissue that didn't make it into the wastebasket, overturned baskets of laundry. Scanlon (In the Canyon) and Vernick (Unlike Other Monsters) understand the way that being sick makes kids need comfort that they don't usually need, how it makes them unrecognizable even to themselves, and the comfort a mother's presence brings. Every page offers a giggle: "His lips chapped and his eyes gunked. As for his nose, you can't even imagine." With its funny, congested language ("I doan wan by bedicine") and problems every reader will understand this is read-aloud gold. Ages 3–5.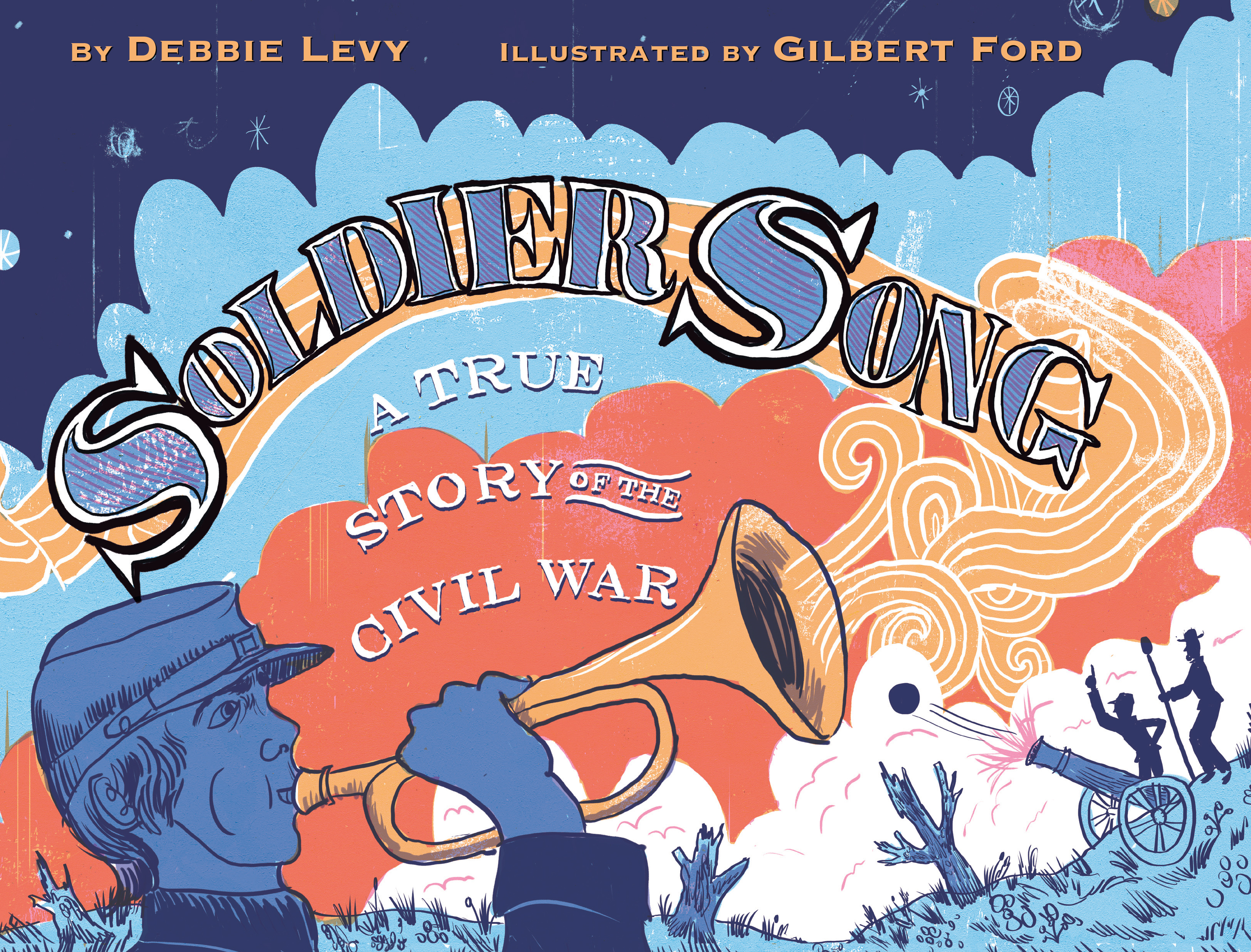 Solider Song
Author: Debbie Levy
Illustrator: Gilbert Ford
ISBN: 978-1-4847-2598-6
Through insightful narration and vibrant silhouettes and cartooning, Levy (I Dissent) and Ford (The Marvelous Thing That Came from a Spring) vividly bring to life a chapter in the U.S. Civil War and the integral role music played during the conflict. Levy sets the stage two years into the war, just before the Union defeat at the Battle of Fredericksburg; excerpts from soldiers' letters are incorporated throughout, giving the account striking immediacy. When opposing troops became entrenched for the winter, music created a temporary connection: "Across the river the melodies floated. Sometimes the soldiers fired tunes back and forth, like musical cannonballs." Ford depicts this volley with swirling music staffs that rise like orange smoke from the encampments. The motif crescendos at the story's climax, when one song, "Home, Sweet Home," unites both sides one winter night. A timeline, bibliographies, and history of the battle, as well as of the poem and song that uplifted homesick soldiers, conclude a bittersweet account of a sharply divided America. Ages 8–10.