Star Wars: The High Republic: Escape from Valo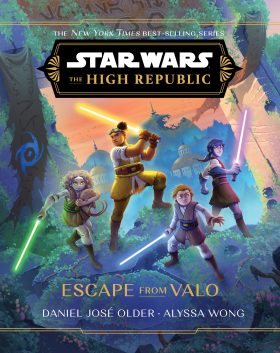 Star Wars: The High Republic, the New York Times best-selling series, continues. . . . For light and life!
Journey to the embattled Occlusion Zone in this action-packed adventure set hundreds of years before the Skywalker saga! It's a dark and dangerous time for the galaxy in which communication has been rendered nearly impossible in Nihil-controlled space as the nefarious pirates continue to threaten the Republic's very existence. Join Jedi Padawan Ram Jomaram—and some Jedi younglings—as they plot their escape from enemy territory.
Hopeful Jedi younglings will have to work together to overcome their fears in order to survive—and help save the galaxy.
Released

Pages

ISBN

Age Range

Illustrated By