Our friends at Booklist, Kirkus, Publishers Weekly, and The Bulletin of the Center for Children's Books have us truly humbled and seeing stars after several of their recent reviews of our latest and upcoming releases. We are truly honored by what each reviewer had to say and have collected a few here for you to read and see for yourself.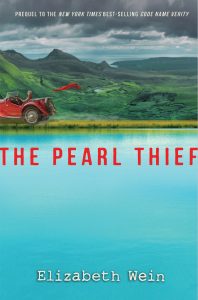 The Pearl Thief Elizabeth Wein's prequel to Code Named Variety doesn't come out until this May but that didn't stop the reviewers at Booklist from digging right in to this latest outing with Julie.
"A finely crafted book that brings one girl's coming-of-age story to life, especially poignant for those who already know her fate." – Ilene Cooper Booklist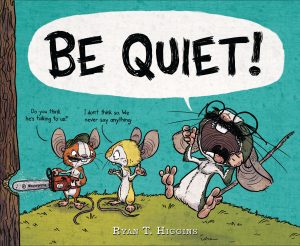 Be Quiet! The next laugh-out-loud picture book from Ryan T. Higgins (Mother Bruce and Hotel Bruce) hits shelves next month and has already earned TWO starred reviews from Kirkus and Publishers Weekly respectively.
"From Captain Quiet's clever belt buckle ("SH") to Rupert's gaping tonsil shots, Higgins has once again drawn up a winner." – Kirkus Reviews
"The story's backdrops are as polished as the characters, Higgins breathes emotional life into his characters, both visually and verbally, and his smart, laugh-out-loud comedy is expertly paced." – Publishers Weekly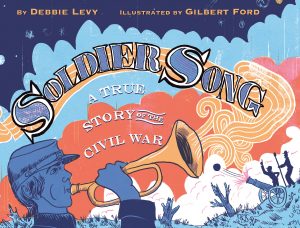 Soldier Song: A True Story of the Civil War by Debbie Levy and Gilbert Ford received its second starred review from Booklist following Publishers Weekly's own favorable words about this beautifully told story about music and American History available now.
"Levy's prose is elegant and precise, and her tone positions readers at a respectful distance from the soldiers coping with fear, homesickness, and vulnerability. The text incorporates quotes from soldiers' letters and musical scores, alternating songs just as the battling bands did. Uniting both sides, ultimately, were the tender strains of "Home, Sweet Home." Ford's vivid illustrations capture the desolation of the cold, dark evenings in blues and grays, and the vibrancy of the music that sustained the soldiers, in swirls of orange and red." – Amina Chaudhri for Booklist
"Through insightful narration and vibrant silhouettes and cartooning, Levy (I Dissent) and Ford (The Marvelous Thing That Came from a Spring) vividly bring to life a chapter in the U.S. Civil War and the integral role music played during the conflict." – Publishers Weekly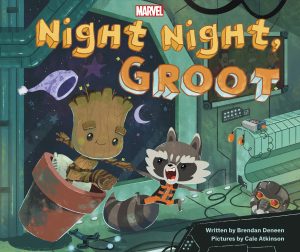 Night, Night, Groot the adorably out-of-this-world bedtime story starring two of the Marvel universes own rising stars, found favor from Kirkus Magazine thanks to author Brandan Deneen and illustrator Cale Atkinson's interstellar adventure featuring none other than Rocket Raccoon and Groot of Guardians of the Galaxy fame along side page after page of superhero cameo's both large and small. Keep an eye out for this one in May.
"A title comics aficionados will snap up in order to groom the next generation of fandom—even if they don't have a next generation yet." – Kirkus Reviews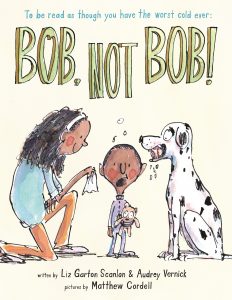 Bob, Not Bob by Liz Garton Scanlon and Audrey Vernick with illustrations by Matthew Cordell earned its second starred review since it hit shelves last month thanks to The Bulletin of the Center for Children's Books March 1st issue.
"This is a fond and funny take on the way illness can bring the normally independent to desperately wanting their mommy ("When Little Louie got sick, he felt littler than usual"), and the readaloud instructions make this a perfect cheer-up for a kid tucked up with a cold. Cordell's scribbly lines are well suited to the bleariness of illness, and they contrast amusingly with the crisp hand-drawn dimensional lettering of Little Louie's utterings (in which "Bob" meaning "Mom" is identified by the heart forming the space in the O)."  The Bulletin of the Center for Children's Book
Those are just a handful of the DBG reviews out there from some of the top industry periodicals right now. Make sure to keep an eye out for more as the February and March issues of those magazines make their rounds at your school or library, and check back often right here for more news as it comes in.