Dipper and Mabel and the Curse of the Time Pirates' Treasure!
A "Select Your Own Choose-Venture!"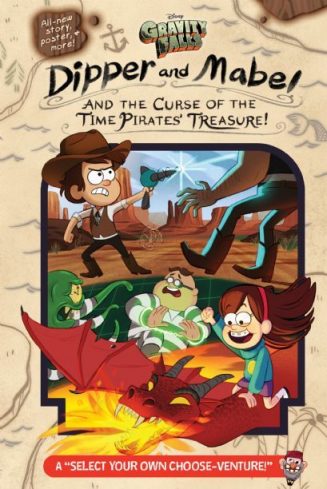 Blendin Blandin is searching for the legendary Time Pirates' Treasure, and he needs Dipper and Mabel's help . . . and yours, too! Journey through time and explore the dragon-infested medieval era, the Weird-and-Wild West, and the laser-and-giant-baby-filled future. YOU choose from multiple paths that lead to different wacky adventures! You might end up finding the greatest treasure ever known, or you could send the twins and Blendin into an abyss from which they will never escape! This all-new Select Your Own Choose-Venture time-travel treasure hunt book features thrilling adventures, original artwork, and an exclusive double-sided poster! The book's author, Jeffrey Rowe, wrote episodes of Gravity Falls; Alex Hirsch, the creator of the show, provided additional story for the book; and the book's illustrator, Emmy Cicierega, was a storyboard artist for the show.
Released

Pages

ISBN

Age Range

Illustrated By