Gabby Duran: Multiple Mayhem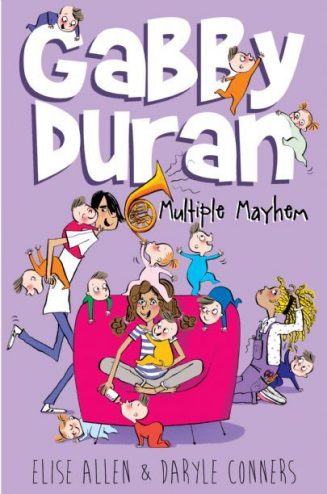 CASE FILE: The Third (and fourth and fifth and sixth . . . ) Unsittable
SUMMARY: Gabby Duran, Associate 4118-25125A, Sitter to the Unsittables, has proven herself an integral member of A.L.I.E.N.–the Association Linking Intergalactics and Earthlings as Neighbors. She has amassed an impressive roster of alien clients, and is a trusted babysitter among humans and intergalactics alike. We here at A.L.I.E.N. are proud to call her one of our greatest success stories, and believe she is ready to take on more responsibility.
Which is why Gabby has now been entrusted with the care of one of our most volatile charges. His name is One and he's a member of the Tridecalleon species. While One and his parents present the appearance of a normal, human family, they have some intriguing qualities that make caring for their young a unique challenge. And while, under normal circumstances, inviting outsiders to aid an agent with an Unsittable job would be strictly forbidden, we have decided to forgive Gabby calling in her friends Satchel and Zee in this case. After all, a babysitter only has so many hands. (Unless, of course, he or she is a Flarknartian.)
Making this highly unstable situation an even greater challenge? Gabby has also been assigned to protect a very dangerous object–one that, if it falls into the wrong hands, could cause the destruction of Earth itself. It remains to be seen whether Gabby and her friends are able to handle the demands of eleven . . . wait, twelve . . . no, thirteen babies, while ensuring the safety of the world at the same time. All we can do is wait, and hope, and trust. And ready our escape pods.
Released

Pages

ISBN

Age Range