Magnus Chase and the Gods of Asgard Paperback Boxed Set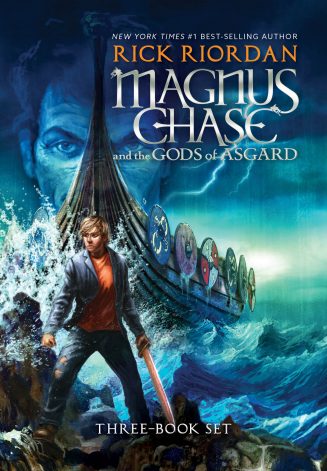 The three books in the Magnus Chase and the Gods of Asgard series, now packaged together in an attractive paperback boxed set.
Magnus Chase, a once-homeless teen, is on a death-defying quest across the Norse realms, literally. As a resident of the Hotel Valhalla, this son of the god Frey is now one of Odin's chosen warriors. Magnus and his friends, Hearthstone the elf, Blitzen the dwarf, Samirah the Valkyrie, and other heroic characters must use all their wits and special talents in order to defeat fearsome giants, lethal creatures, and meddlesome gods in order stave off Ragnarok.
"A whirlwind of myth, action, and wry sarcasm, perfect for readers hungry for a new hit of that Percy Jackson-type magic."– Horn Book
Released

Pages

ISBN

Age Range