Star Wars: Prequel Trilogy
Collecting The Phantom Menace, Attack of the Clones, and Revenge of the Sith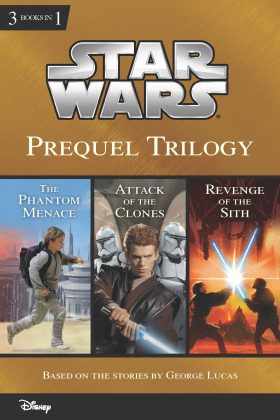 Beginning with Episode I The Phantom Menace, Episode II The Clone Wars, and Episode III Revenge of the Sith, enjoy the greatest space saga ever told.
All three books in the prequel trilogy are included in this eBook collection.
Follow along as young Anakin Skywalker descends into the dark side!
Released

Pages

ISBN

Age Range