Twinkle, Twinkle, Little Star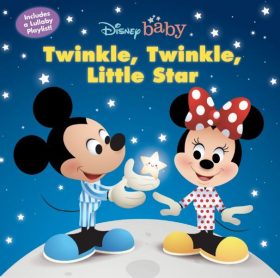 This soft, padded board book Includes access to a digital playlist of children's songs to put a Disney spin on a classic song!
Turn the pages to see favorite characters stargazing, making wishes, and getting ready for bed. Baby can fall asleep to a lullaby from the playlist accessible by QR code that connects to your preferred music streaming app, including iTunes, Spotify and Amazon..
Released

Pages

ISBN

Age Range