You Can Be a Paleontologist!
Discovering Dinosaurs with Dr. Scott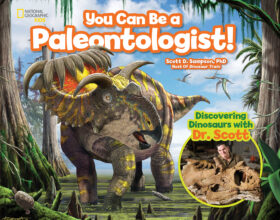 Ever wondered how to find a dinosaur? Paleontologist Dr. Scott Sampson, host of Dinosaur Train on PBS Kids, tells kids how! How do paleontologists find dinosaur bones? How do they know what dinosaurs ate or looked like? And what is paleontology, anyway? Dr. Scott tackles all these questions and more while inspiring kids to go out and make the next big dino discovery!
Released

Pages

ISBN

Age Range