The Odd Squad: Zero Tolerance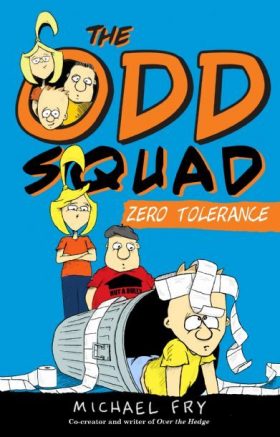 After taming the school's biggest bully, Nick, Molly and Karl expect to bask in Safety Patrol glory. But without a bully to set straight, all they're left with is helping sixth graders cross the hall and reminding everyone that Jell-o meat stains.
Enter new kid Simone, who becomes fast friends with Molly but gets on Nick's nerves when she makes light of his quest to find Emily, the mysterious middle school protector who may or may not be real. In an effort to prove he's right, Nick tries to flush Emily out, only to bring the wrath of a new Zero Tolerance policy down on Emily Dickinson Middle School.
Nick's in way over his head (he's not that tall in the first place) and risks expulsion if he can't restore his good name. Since Nick is an expert at making wrong moves, he could be in big trouble. Because if there's one thing worse than being the shortest seventh grader in the history of the world, it'shaving to go through it twice.
Released

Pages

ISBN

Age Range

Illustrated By