This Pride month, and all year round, we celebrate LGBTQIA+ stories and storytellers, and strive to publish a wide range of books that allow young people of different identities to see themselves, their friends, and families reflected on the page.
Looking to fill you shelves with Pride? Check out the titles below, and find additional titles in our Pride catalog!
TIGER HONOR by Yoon Ha Lee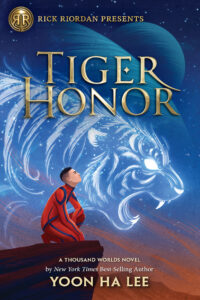 Best-selling author Rick Riordan presents Yoon Ha Lee's companion to the award-winning Dragon Pearl, another space opera inspired by Korean mythology, this time told from the point of view of nonbinary tiger spirit Sebin.
Educator's guide for the Thousand Worlds series. 
RAVENOUS THINGS by Derrick Chow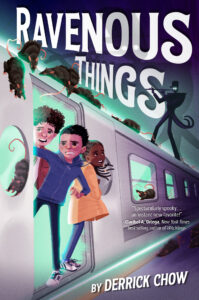 Coraline meets Monster House in this middle grade horror retelling of the Pied Piper. Twelve-year-old Reggie is still grieving the passing of his father when a strange man promises to reunite the two if Reggie follows him deep into an underground subway system where horrors worse than Reggie ever imagined lurk around every corner.
Request this title on NetGalley!
PAOLA SANTIAGO AND THE FOREST OF NIGHTMARES by Tehlor Kay Mejia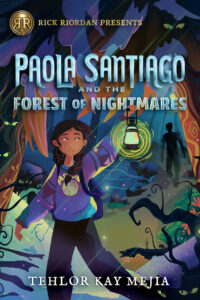 Paola Santiago has to face more ghosts as she searches for her estranged father in the second book in this middle grade fantasy adventure series based on Mexican folklore.
Educator's guide for the Paola Santiago series. 
LIKE OTHER GIRLS by Britta Lundin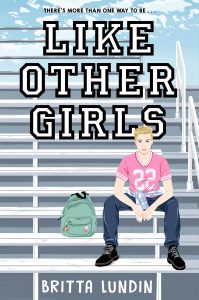 After getting kicked off the basketball team for fighting, Mara must join a new sport to prove to her coach that she can be a team player. She chooses football, a controversial move in her conservative small town, because it's a sport she knows and loves, and is good at. But when four other girls join the team, inspired by what they see as Mara's political statement, her preconceived notions about gender, sports, sexuality, and friendship are turned upside down.
THE TEMPERATURE OF ME AND YOU by Brian Zepka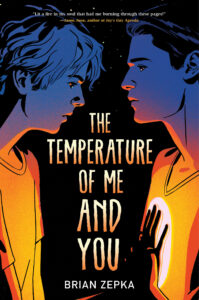 Dylan—a hopeless romantic—falls for Jordan, the mysterious new boy in town who runs hot and is able to conjure fire with the wave of his hand in this sci-fi thriller.
THE RUMOR GAME by Dhonielle Clayton and Sona Charaipotra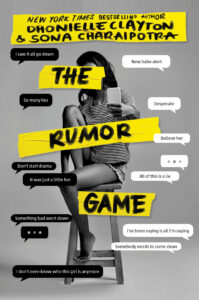 From the New York Times best-selling authors of Tiny Pretty Things comes a twisty, diverse, and fast-paced drama about a rumor that spirals out of control and sows chaos in a posh D.C. private school.
HAPPILY EVER ISLAND by Crystal Cestari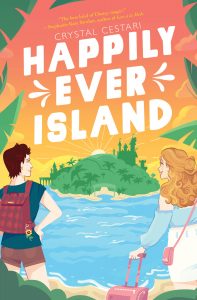 When college freshman Madison's life starts to fall apart, her best-friend Lanie reluctantly agrees to join her for the test run of Disney's newest resort experience. Happily Ever Island is an immersive vacation destination where guests can become their favorite Disney character for a week. But once they get to the island, the experience is nothing like either of them expected. Will the girls find their happily ever after? Or is a fairy tale ending just that . . . a fantasy?
ANNE OF GREENVILLE by Mariko Tamaki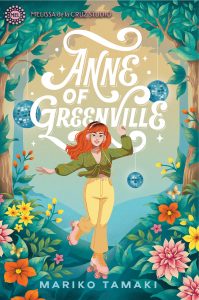 In this modern reimagining of Anne of Green Gables, Anne is an ABBA-loving singer/actor/writer of disco-operas, queer, Japanese-American who longs to be understood for her artistic genius. Refreshingly bold and unapologetically unique, Anne of Greenville will make you want to stand up and sing!
Request this title on NetGalley!
QUEEN'S HOPE by E. K. Johnston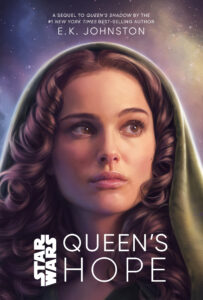 A peace-loving senator faces a time of war in another thrilling Padmé Amidala adventure from the author of the New York Times best-sellers Queen's Peril and Queen's Shadow, E. K. Johnston!