Agent Stitch: A Study in Slime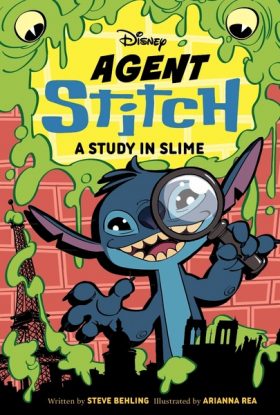 Fans of Dav Pilkey's Dog Man and Aaron Blabey's The Bad Guys will be excited to join Agent Stitch, the world's greatest alien detective, on his first hilarious mission to stop the evil Snailien invaders!
Stitch is good at sniffing out a lot of things…including trouble! After the events of Lilo and Stitch, paranormal mysteries start popping up across the globe. The United Galactic Federation reluctantly assigns the only alien they know up for the task: Experiment 626. Now, Agent Stitch and his friends are sent off to Paris to uncover the disappearance of one of the federations best operatives, Cobra Bubbles, and rumors of a snail-like aliens known as Snailiens spotted in the city.
Will Stitch be able to solve this out-of-this world mystery? Or will he find himself caught in a situation stickier than Snailien slime?
Released

Pages

ISBN

Age Range

Illustrated By