Disney Wish The Grateful Goat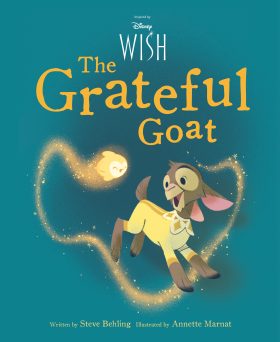 Join Valentino the goat on a maaagical adventure! Inspired by Disney's Wish, this enchanting picture book features an original story about Valentino and his friends.
Valentino is a little goat who has a lot to say. But no one, including his pal Asha, can understand him. That is, until one day when Valentino makes a special wish upon an extra-special star, who gives the little goat a BIG voice!
Now that Valentino finally has a chance to speak his mind, what will he say?

Check out these other best-selling fan favorites:
• Disney Wish: A Recipe for Adventure
• Disney/Pixar Lightyear: Sox on a Mission
• Disney Encanto: Antonio's Amazing Gift
Released

Pages

ISBN

Age Range