Agent Stitch: The Trouble with Toothoids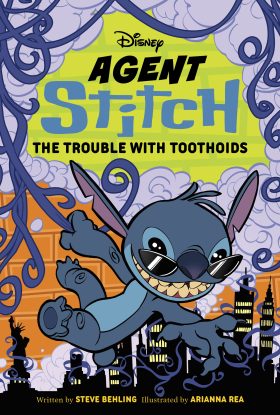 Fans of Dav Pilkey's Dog Man and Aaron Blabey's The Bad Guys will be excited to join Agent Stitch, the world's greatest alien detective, on his new mission in New York City! 
After saving Paris from a Snailien invasion, Stitch and his friends are off to the big apple. People have been disappearing all over New York City, and the Galactic Detective Agency suspects that a group of shapeshifting aliens are to blame. Now it is up to Stitch to figure out what has happened to the missing people and save the day. But how do you a solve a mystery when the suspects can disguise themselves to look like anyone, maybe even your best friends?
Released

Pages

ISBN

Age Range

Illustrated By