World of Reading: Doc McStuffins: All Stuffed Up with Audio
A Read-Along eBook (Level 1)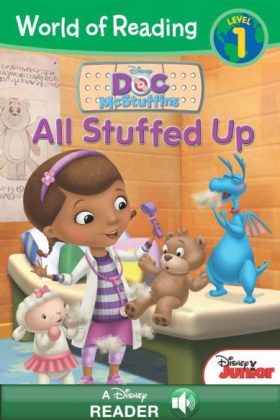 Read along with Disney!
In this early reader featuring Doc McStuffins, when Donny's Teddy Bear keeps making him sneeze, Doc diagnoses Teddy B with a case of the 'Dusty-Musties.'  He's full of dust, which is triggering Donny's allergies!  With Mom's help, Doc runs Teddy B through the washing machine.  Once he's dust-free, Doc gives Teddy B back to her happy, sneeze-free little brother.
Readers can follow along with the word for word narration in this charming ebook.
Released

Pages

ISBN

Age Range