Art of Coloring: Schoolhouse Rock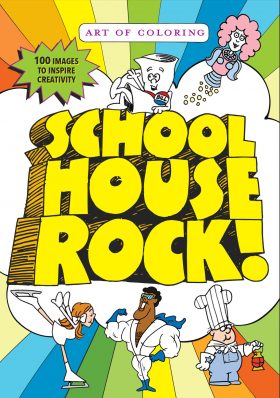 The beloved classic TV show Schoolhouse Rock taught young viewers all about grammar, math, US history and government, science, and more via iconic cartoon characters like Billy the bill and Interplanet Janet, and catchy songs like "Conjunction Junction" and "Three is a Magic Number." Now, just in time for the series' 50th anniversary, fans who grew up with the series can color their own way through their favorite songs. This adult coloring book will feature artwork in the style of the original animation, showcasing beloved moments from the episodes that aired from 1973 to 1985.
This coloring book also includes a special introduction from the series' co-creators, reflecting on the history and legacy of the beloved show.
An entry into the bestselling Art of Coloring series, this coloring book's "lay flat" paperback format, filled with 100 images to get immersed in, allows for hours of relaxing, coloring fun.
Released

Pages

ISBN

Age Range