Captain Marvel: Beware the Flerken!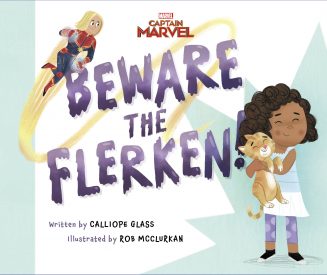 Hello! I am Goose. I look like a cat. But I am not a cat. I am a Flerken!
In this adorable picture book told from Goose's point of view, our favorite Flerken embarks on an adventure alongside Captain Marvel that leads them to Louisiana, where Goose SLORPS some alligators and finds a new friend in Monica Rambeau! And while Goose may look like a cat, she's most certainly a Flerken—a cute little alien with . . . well, you'll see.
Released

Pages

ISBN

Age Range

Illustrated By