Doc McStuffins: Engine Nine, Feelin' Fine!
A Read-Along eBook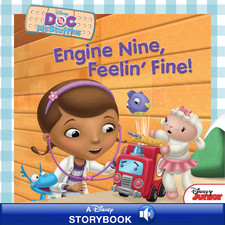 Read along with Disney!
Donny doesn't want to play with his favorite toy fire engine, Lenny, anymore. So it's up to Doc to figure out what's wrong. Turns out, Lenny ran out of water for his fire engine hose, and once Doc refills him, he's as good as new!
Follow along with the word for word narration as the gang learns a lesson about dehydration and the importance of drinking plenty of water, especially on hot days.
Released

Pages

ISBN

Age Range