Finding Nemo: Just Keep Swimming!
A Read-Along eBook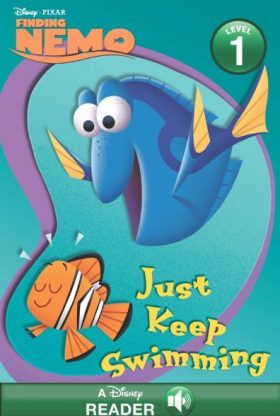 Read-Along with Disney!
Nemo loves to swim.  He wants to join the school swim team but is worried he can't swim fast enough, so Dory helps him learn to keep practicing!
Follow along with the word-for-word narration as Nemo races for first place!
Released

Pages

ISBN

Age Range