National Geographic Traveler: France, 4th Edition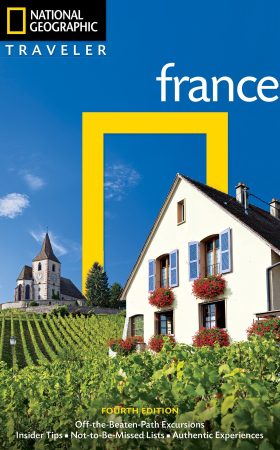 Beginning in Paris and delving into the farthest reaches of the provinces, the completely revised and updated National Geographic Traveler: France guides you to the country's best sights, and lesser known ones as well. Veteran travel writer Rosemary Bailey provides the ins and outs of old-time favorites, including the Loire Valley and Normandy's battlefields, but also makes sure you won't miss picturesque Saint-Cirq-Lapopie tucked away in the Dordogne Valley or tiny Mirepoix in the Pyrenees. Among the guide's many special features are mapped walking and driving tours–including a walk in Paris's Latin Quarter and a drive along the enchanting Indre River–and special two-page entries on topics such as café life, monasteries, and Breton customs. National Geographic and local experts provide insider tips on favorite or little known sites and events and dozens of sidebars highlight experiences that show you how to truly get the most from your trip, including how to find Lyon's legendary bouchons (authentic bistros) and surfing off the coast of Biarritz. The guide includes essential background information and the author's pick of hotels and restaurants.
Aimed at active travelers who want authentic, enriching, cultural experiences and expert advice from a trustworthy source, National Geographic Travelers provide ways for people to experience a place rather than just visit, and give the true feel of each destination not easily found online.
Released

Pages

ISBN

Age Range

Illustrated By