Pack Light
A Black Queer Journey to Find Myself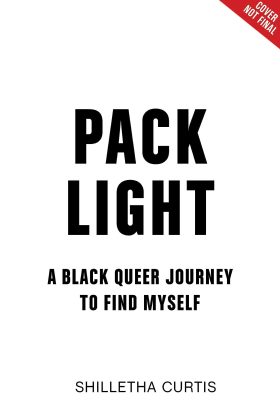 After losing her job due to the coronavirus pandemic, a vet tech decides to confront the roots of her childhood traumas by hiking the Appalachian Trail.
Pack Light follows a woman's journey changing the narrative of Hiking While Black—because the Great Outdoors belongs to everyone.
This memoir will trace Shilletha's thru-hike from Georgia to Maine as she decided to confront the roots of her trauma. Growing up, Curtis suffered from a fractured family life, bullying at school, indifferent teachers, and abuse from people she trusted. Then she discovered the Appalachian Trail, which she successfully hiked in 2021. It took her eight months and four seasons to hike through 14 states, even more impressive given her lifelong struggle with depression, anxiety, PTSD, and ADHD.
Released

Pages

ISBN

Age Range