The Art and Making of The Lion King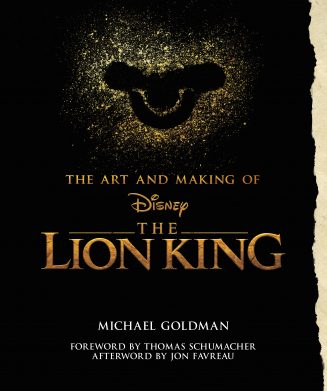 The Walt Disney Studios and director Jon Favreau are reimagining The Lion King! The film will use groundbreaking technologically from The Jungle Book, directed by Favreau, and build on Disney's beloved 1994 story and one of the biggest animated films of all time, including new versions of the songs from the animated film. Join the respected Hollywood entertainment journalist Michael Goldman on a delightful behind-the-scenes look at the new and soon-to-be classic tale.
In celebration of this book and to lend support to the Lion Recovery Fund, Disney Publishing Worldwide and the Disney Conservation Fund will collectively donate $25,000 to the Wildlife Conservation Network to help "Protect the Pride" through efforts that engage communities to ensure a future for African wildlife and their habitats. For more information, visit www.Disney.com/LionKingProtectThePride.
Released

Pages

ISBN

Age Range