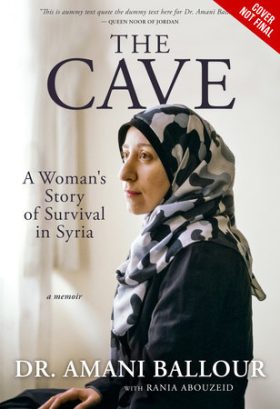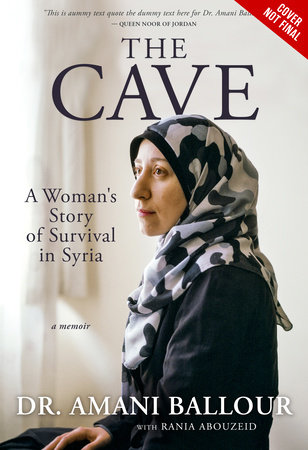 Simply put, there is no one in Syria with a story like Dr. Amani Ballour. The only woman to have ever run a wartime hospital, she saved her peers from the atrocities of war while contending with the patriarchal conservatism around her.
Growing up in Assad's Syria, Dr. Ballour knew she wanted to be more than a housewife, even as her siblings were married off in their teens. As the revolution unfolded, she volunteered at a local clinic and was immediately thrown into the deep end of emergency medicine. Here, she found her voice and the courage to continue.
Among the facets of this powerful tale: Becoming a hospital director. Shielding children from a horrific sarin attack. Losing colleagues. Starvation during the hospital siege. Attempting to employ more women in the hospital and challenging the patriarchy. Abandoning the hospital. Becoming a refugee. Living with trauma. Moving forward.
Amani Ballour is a role model and a game changer who, like Malala Yousafzai, will be remembered as one of history's great heroines. She is an incredibly brave, passionately committed young humanitarian who, though deeply wounded by her experiences, is not content to quietly deal with her own trauma. Instead, Amani's determined to seek justice and to do her utmost to ensure that others will not have to face the horrors that she survived.