The Orville: Sympathy for the Devil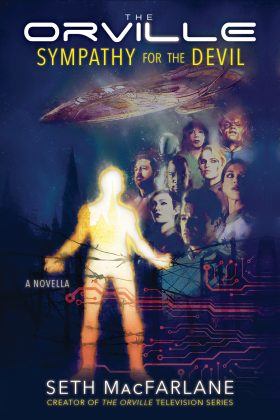 An original novella set in season three of The Orville—straight from the pen of Seth MacFarlane, creator of the beloved sci-fi TV show!
 
When Captain Ed Mercer and the crew of the U.S.S. Orville come face-to-face with one of humanity's most vile ideologies, they must solve the moral conundrum of who to hold accountable for evil deeds real… and imagined. Occurring just after episode 308, this is the Orville like you've never seen it before.
Audiobook narrated by Bruce Boxleitner.
Released

Pages

ISBN

Age Range