Sofia the First: The Amulet and the Anthem
A Read-Along eBook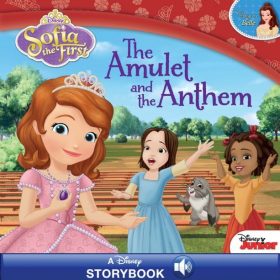 Read along with Disney!
Sofia is chosen to sing the Enchancian Anthem at the annual Harvest Festival. After she becomes a bit too boastful, Sofia's magical amulet bestows a curse on her, leaving her all croaked up!
Follow along with the word for word narration in this charming book based on a special episode featuring Princess Belle!
Released

Pages

ISBN

Age Range