Minnie-rella
A Read-Along eBook (Level 1)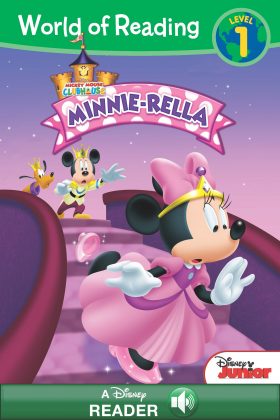 Read -Along with Disney!
This Level 1 reader features a fun twist on a classic fairy tale, starring Minnierella and Prince Mickey!  In this adorable fairy tale based on the story of Cinderella, Minnie Mouse falls asleep while doing chores and dreams that she becomes Minnierella!  She needs a lot of help to get ready for Prince Mickey's Grand Ball.
Follow along with word-for-word narration as Minnierella's Fairy Godmother, Clarabelle, transforms Minnierella into the belle of the ball with a wave of her wand and some "Mouseke-doodle-lee-doo" magic!
Released

Pages

ISBN

Age Range