World of Reading Sofia the First: Welcome to Royal Prep
A Read-Along eBook (Level 1)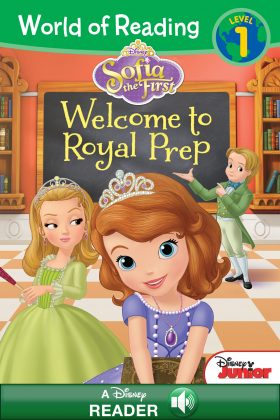 Read along with Disney!
It's Open House at the Royal Preparatory Academy, and the students are excited to show their families everything they've learned.  Amber picks a special painting to show her dad and mom, but James accidentally spills paint all over it!
Will Sofia be able to help Amber before Open House begins?
Follow along with the word for word narration and find out!
Released

Pages

ISBN

Age Range