Rebel Rose
The Queen's Council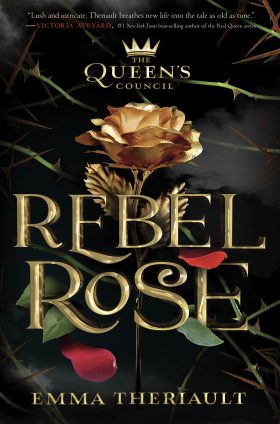 Happily ever after is only the beginning as Belle takes on the responsibility of becoming queen and learns to balance duty, love, and sacrifice, all while navigating dark political intrigue—and a touch of magic.
It's 1789 and France is on the brink of revolution. Belle has finally broken the Enchantress's curse, restoring the Beast to his human form, and bringing life back to their castle in the province of Aveyon. But in Paris, the fires of change are burning, and it's only a matter of time before the rebellion arrives on their doorstep.
Belle has always dreamed of leaving her provincial home for a life of adventure. But now she finds herself living in a palace, torn between her roots as a commoner, and her future as a royal. When she stumbles across a mysterious, ancient magic that brings with it a dire warning, she must question whether she is ready for the power being thrust on her, and if being Queen is more than just a title.
Rebel Rose is the first in the Queen's Council series, an empowering fairy tale reimagining of the Disney Princesses—and the real history behind their stories—like you've never seen before.
Released

Pages

ISBN

Age Range