Rick Riordan Presents: It Waits in the Forest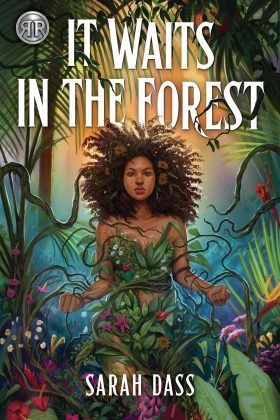 The very first thriller from Rick Riordan Presents! Drawing from the darkest corners of Caribbean mythology, acclaimed author Sarah Dass crafts a chilling tale of magic, murder, and how far we'll go to protect what's ours—perfect for fans of Angeline Boulley and Tiffany D. Jackson.
Unlike the other residents of the small Caribbean Island of St. Virgil, Selina DaSilva does not believe in magic. With a logical mind and a knack for botany, Selina used to dream of leaving the island to study Pharmacology—until a vicious, unsolved attack left her father dead and her mother in a coma.
Now her guilt over her mother's condition keeps her tethered to the island, relegated to conning gullible tourists with useless talismans and phony protection rituals. But when one of those tourists ends up at the center of a string of strange murders, the truth that Selina has been denying can no longer be avoided: there is evil lurking in the forests that surround St. Virgil. Another thing that can't be avoided? Selina's ex-boyfriend Gabriel, newly employed at the local newspaper and eager to put his investigative skills to use.
Desperate to put an end to the killings and claim justice for Selina's family, these two former lovers race to find answers. But evil bides its time. And as long-buried feelings and long-hidden secrets about Selina's family's past begin to reveal themselves, only one answer remains—and it waits in the forest.
Endorsed by Rick Riordan, author of Percy Jackson and the Olympians, soon to be a series on Disney+.


Don't miss these other Rick Riordan Presents titles for all ages:
Serwa Boateng's Guide to Vampire Hunting by Roseanne Brown
Sal and Gabi Break the Universe by Carlos Hernandez
Tristan Strong Punches a Hole in the Sky by Kwame Mbalia
Paola Santiago and the River of Tears by Tehlor Kay Mejia
Released

Pages

ISBN

Age Range