The Little Mermaid: Adventures on Land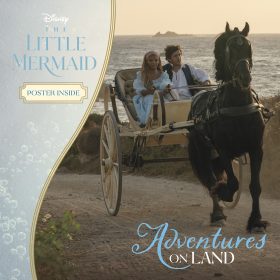 An 8×8 retelling of Walt Disney Studio's new live action film, The Little Mermaid that invites readers to experience Ariel's first days on land. 

Ariel is a mermaid who always wanted to explore life on land. After making a deal with the sea witch, Ursula, Ariel has a chance to go to the human world. There she meets Prince Eric, who takes her on an adventure around his island village. Will Ariel be able to break Ursula's enchantment and find her voice before it is too late?
Includes an exclusive poster!
Released

Pages

ISBN

Age Range