The Little Mermaid: Make A Splash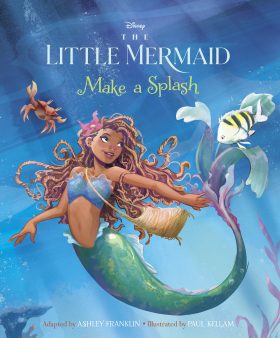 Explore under the sea and beyond with Ariel in the new picture book retelling of Disney's live action The Little Mermaid!
Ariel is a curious mermaid who has always wanted to explore the human world! After saving a prince named Eric from a dangerous shipwreck, Ariel makes a deal with the Sea Witch, Ursula, so she can meet him and learn more about what life is like beyond her ocean home. But Ursula is full of tricks, and it will take all of Ariel's courage to save the human world and the ocean from the Sea Witch's devious plans.
Released

Pages

ISBN

Age Range

Illustrated By