Wild Wishes and Windswept Kisses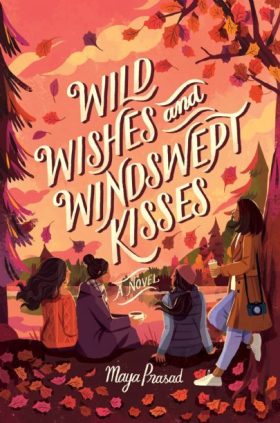 How much can change in a day? Nidhi, Avani, Sirisha, and Rani are about to find out in this follow-up to Drizzle, Dreams, and Lovestruck Things.
The Songbird Inn has always been the perfect home. No one knows that better than the Singh sisters. Nidhi, Avani, Sirisha, and Rani have been lovestruck and heartbroken and everything in between, all at their dad's cozy bed-and-breakfast. And today the whole Singh family will support aspiring filmmaker Rani in her first film festival—if only they can make it through the windstorm ravaging the Pacific Northwest.
After spending the last few months in India, Nidhi is coming back to Orcas Island, and she can't wait to see her sisters again! But thanks to a series of weather-induced travel delays, she finds herself struggling to make her way home—beside none other than her sort-of ex, Grayson. Will an old flame spark to life once again?
Avani can't decide what she wants from her future. What college, what major, what career—it's all so stressful! The only thing she's sure about is Fernando, but lately, things between them have been anything but smooth. Will they manage to save their relationship? And how will she ever decide what to do with her life?
Sirisha is trying to overcome her first heartbreak after her romance with Brie has fizzled out. But it's not easy—especially when your ex wants to be friends and everyone acts like they've got you all figured out. Sirisha's ready for a change. Will she be able to break out of her shell?
Rani has the perfect relationship with her boyfriend, Raj. And she won't let anyone forget it! That's why her short film for the festival is all about their epic love story, one that transcends time and space. But when filmmaking stress reveals cracks beneath the surface, how will Rani respond?
Relationships fall apart and come together. But through it all, there's one thing the Singhs can count on: Their family will always be there for one another.
Released

Pages

ISBN

Age Range