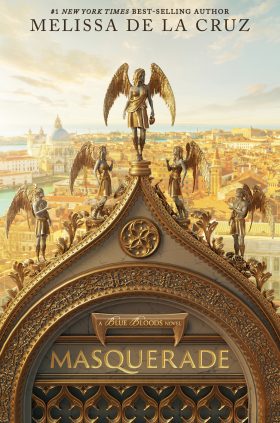 The thrilling sequel in Melissa de la Cruz's vampire mythology has all the glamour, attitude, and vampire lore.
Schuyler Van Alen wants an explanation for the mysterious deaths of young Blue Bloods. Her search brings her to Venice, Italy, in the hopes of finding the one person who can help…her grandfather. But the search only makes things more confusing. What secrets are the leaders of the Committee hiding?
Meanwhile, back in New York, preparations are feverishly underway for the famous Four Hundred Ball, an exclusive gala hosted by the city's wealthy, powerful, and unhuman—a true Blue Blood affair. But it's at the after-party masquerade that the true danger lurks. Hidden behind the masks is a revelation that will change the course of a young vampire's destiny.
Rich with glamour, attitude, and vampire lore, this second installment in the Blue Bloods saga will leave readers thirsty for more.
Released

Pages

ISBN

Age Range