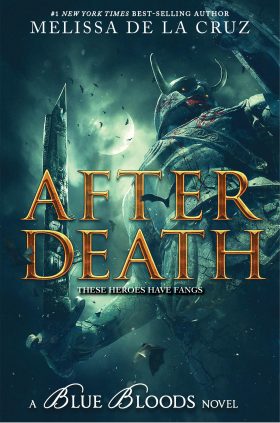 She may be down . . . but her fangs are out.
After defeating Lucifer and saving the world, Schuyler Van Allen woke up in an entirely different reality and learned she had to do it all over again. Find the villain, take him down, save the world. But after losing her only allies, Jack Force–who ran off to protect her–and Kingsley Martin–who was captured and killed by the enemy, Schuyler has to face facts. She's going to have to do this alone . . . or is she?
When a mysterious new girl named Eoife shows up at Duchesne Academy, Schuyler at first thinks she must be yet another enemy, but she soon finds out that Eoife could be the answer Schuyler's been looking for. A member of an ages old secret society of heroes called the Palladins, Eoife is here to help–and she has friends–lots of them. United with another unlikely ally in Max Force, the group might just have a fighting chance–if they can find and rescue Jack, get Max's Blue Blood powers back, solve the theory of chaos magic and take down a friend turned foe. Oh, and fight off an army of Silver Bloods and otherworldly monsters led by the devil himself.
Can Schuyler finally put an end to the war between heaven and hell? Or will she have another world to save each time she opens her eyes?
Released

Pages

ISBN

Age Range