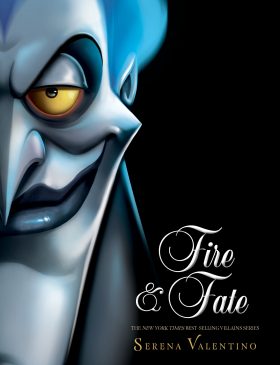 The tenth book in the New York Times bestselling Villains series takes a dive into the Underworld, exploring how Hades turned from god to villain.

Ruler of the Underworld is not the title Hades would have chosen for himself, but when he and his brothers made a deal to split the world in three, Hades drew the short straw. And a deal is a deal. But eternity proves a long time to be shoved into a role he never wanted, and with each passing day of being treated as a villain, he grows more vengeful. When he discovers he wasn't invited to the celebration of his nephew Hercules' birth, Hades reaches his limit.
So he does what he does best: Hades cuts a new deal. But when you're a god, making a deal with the Odd Sisters has the potential to rewrite more stories than just your own . . .
Released

Pages

ISBN

Age Range