All the Love on This Island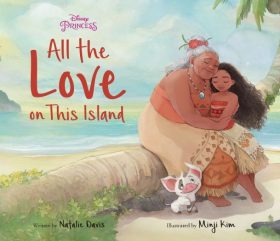 I love you more than all the love on this island.
In the spirit of Guess How Much I Love You, this book explores the love that runs deep between Moana and her grandmother. In this story Moana and her grandmother take turns comparing their love for one another to all the different things they can find on their island home of Motunui.
Released

Pages

ISBN

Age Range