Disney Princess: Beyond the Tiara
The Stories. The Influence. The Legacy.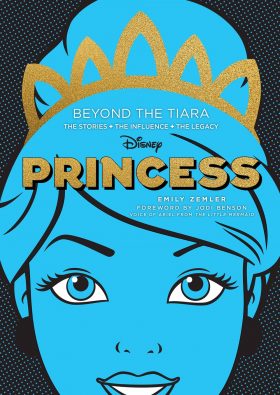 Disney Princess: Beyond the Tiara delves into the history, influences, and cultural significance of the princesses with fascinating commentary, art, memorabilia, and original interviews.
Featuring concept art, memorabilia, and original interviews, Disney Princess: Beyond the Tiara explores the legacies of the princesses and what they represent today.
Everyone knows the Disney Princess characters, but how did they become the cultural icons we know today? From the Princesses Walt Disney and his artists brought to the screen in the twentieth century, such as Snow White and Aurora, to the recent additions such as Moana, Tiana, and Rapunzel, each Disney Princess character's influence has expanded beyond their original film. Each of their unique, individual stories create a fabric with the power to inspire our imaginations, spark social conversations, and empower us.
Featured Disney Princesses include:
Moana
Merida, Brave
Rapunzel, Tangled
Tiana, The Princess and the Frog
Mulan
Pocahontas
Jasmine, Aladdin
Belle
Ariel, The Little Mermaid
Aurora, Sleeping Beauty
Cinderella
Snow White
Organized by themes of origins and inspirations, re-imaginings, toys and collectibles, fashion, music, parks, fandom, and more, Disney Princess: Beyond the Tiara features memorabilia and interviews with Disney historians, directors, voice talent, and fans. Explore the different eras, influences, and legacies of the Princesses with Disney Legends such as Jodi Benson (voice of Ariel in The Little Mermaid and author of the book's foreword), Lea Salonga (the singing voice behind two Princesses, Jasmine and Mulan) and composer Alan Menken.
What is it that has made these characters resonate through so many generations and cultures? How have they become a reflection of pop culture as we know it? Delve into these indelible characters and find the Disney Princess within you!
Released

Pages

ISBN

Age Range