Captain America
An Origin Story | A Read-Along eBook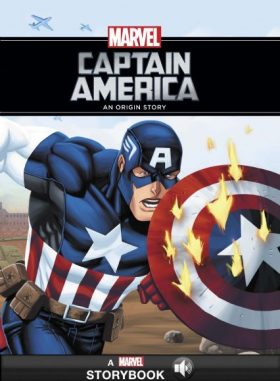 Read-Along with Marvel!
After being chosen to take part in Operation: Rebirth, Steve Rogers was transformed from frail and sickly into a powerful Super-Soldier.
Now, with his trusty shield at his side, Steve Rodgers fights for liberty and justice for all as Captain America, the First Avenger!
This updated version of the Origin Storybook features word for word narration and is timed to coincide with the release of the CAPTAIN AMERICA: THE WINTER SOLDIER film tie-in program.
Released

Pages

ISBN

Age Range