Jedi Brave in Every Way
Star Wars: The High Republic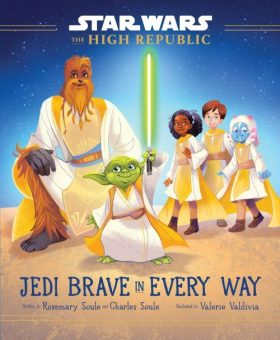 Learn how to be Jedi brave with Yoda and Burryaga! 
With the help of fan-favorite Padawan and Wookiee Burryaga, beloved Jedi Master Yoda teaches Jedi Younglings to overcome their fears.
Set in the era of the High Republic, this beautifully-illustrated book teaches empowering lessons through the lens of familiar, lovable characters. 
Released

Pages

ISBN

Age Range