National Geographic Kids 5-Minute Baby Animal Stories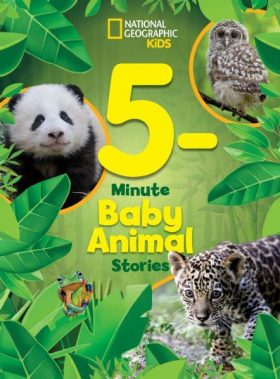 Curl up with 12 true tales about some of the most adorable baby animals on the planet, from National Geographic Kids! Each story is the ideal length to be read aloud in five minutes, perfect for bedtime, story time, or anytime.
From inspiring tales of baby manatee and baby wombat rescues to irresistible stories of how panda cubs, penguin chicks, and more babies grow up, this nonfiction 5-minute storybook will engage and enchant animal lovers of all ages. Illustrated with colorful photographs, these true stories are the heartwarming tales you can only get from National Geographic Kids. Each one can be read in about five minutes—perfect for any time you need a little boost of cute!
If baby animals make you go aww, this collection of stories is the book for you!
Released

Pages

ISBN

Age Range