Disney Before the Story: Pocahontas Leads the Way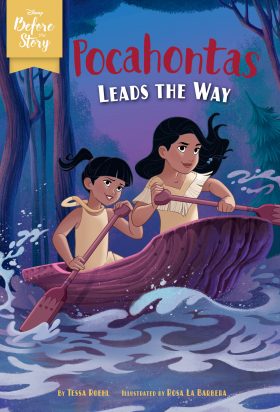 Before the Story is an exciting, illustrated chapter book series that features your favorite Disney heroines on fun adventures as young girls.
Before Pocahontas saved John Smith . . . she was a girl ready to explore!
Pocahontas is always looking for an adventure. When Nakoma's younger brother falls ill and the tribe's healer needs a special herb to treat him, Pocahontas recruits Nakoma to come with her on a harrowing journey. Will the two girls retrieve the plant in time? Or will their differences cost them the mission and their friendship?
Released

Pages

ISBN

Age Range