Firebuds: Meet the Firebuds
World of Reading, Level Pre-1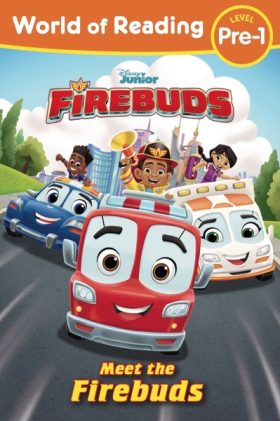 Let's roll, Firebuds!  Meet the members of the Firebuds in this Level Pre-1 reader based on the Disney + / Disney Junior series.  These children of first responders want to help others, just like their parents.  They roll with their trusty talking vehicle sidekicks, also known as their vroom-mates.
Bo Banyani, whose dad is the fire chief in Gearbox Grove, and his vroom-mate Flash, whose mom is the fire truck chief, dream of being everyday heroes, just like their parents.
Firebuds was created by Craig Gerber (Sofia the First, Elena of Avalor) and promises preschoolers loads of action-packed fun.
Released

Pages

ISBN

Age Range