Mickey's Tale of Two Witches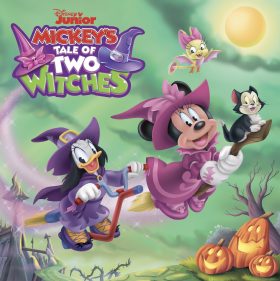 Mickey tells the Halloween tale of two witches in training who must pass four tests to graduate from the Witch Academy in Happy Haunt Hills. While Daisy Doozy isn't confident about passing, she learns that working together with Minnie the Wonderful makes their magic and friendship stronger.
After they defeat a mischievous ghost, the girls prove their witch worth and graduate to become real witches.
Released

Pages

ISBN

Age Range