World of Reading: Thor: The Dark World: Heroes of Asgard
A Read-Along eBook (Level 2)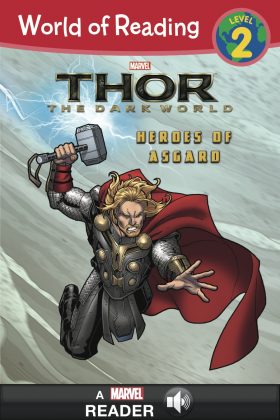 Read along with Marvel!
When the realms are threatened by dark elves and monsters, they call on the heroes of Asgard to protect them! Join Thor, The Warriors Three and Lady Sif as they restore order across the cosmos!
This fully illustrated reader features word for word narration and retells a key scene from Marvel Studios' upcoming film, Thor: The Dark World, which releases in theatres on November 8, 2013.
Released

Pages

ISBN

Age Range