World of Reading The Avengers: The Kree-Skrull War
A Read-Along eBook (Level 3)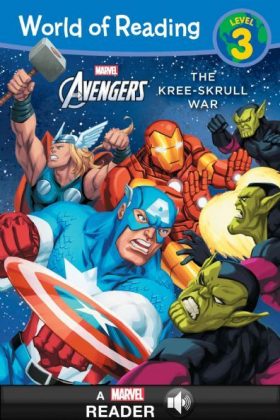 Read along with Disney!
The Avengers must defend Earth against the most powerful army in the universe — the evil Skrulls, who can change the way they look!  They team up with the Krees, another alien race, but when everyone they see could be a Skrull in disguise, how can they trust anyone…even their own friends?
Read along with the word for word narration in this exciting adventure!
Released

Pages

ISBN

Age Range