World of Reading Phineas and Ferb: Lost at Sea
A Read-Along eBook (Level 3)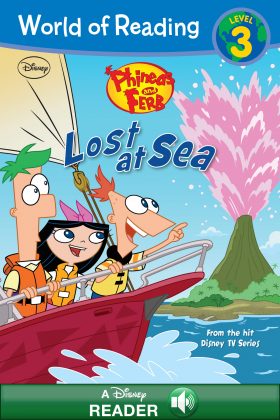 Read along with Disney!
A summer boat trip turns into a day of tropical-island survival when the Flynn-Fletcher family gets shipwrecked! Making the best of the situation, Phineas and Ferb build an elaborate tree house.  But will these unlikely castaways be able to find a way off the island?
Featuring exciting full-color art from the show and word for word narration, this Level 3 reader is perfect for Phineas and Ferb fans!
Released

Pages

ISBN

Age Range