Spider-Man's Beyond Amazing Adventures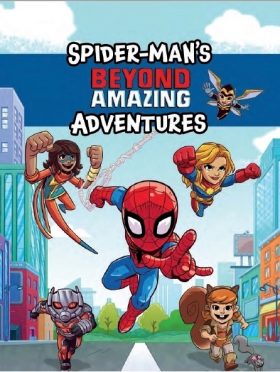 In these full-color illustrated chapter books, Spider-Man is joined by a slew of popular heroes as he fights crime and protects his neighborhood!
Whether he's taking on Sandman in Central Park with Squirrel Girl, teaming up with Ant-Man and the Wasp to stop Doc Ock from ruining the science fair, or needs help from Captain Marvel and Ms. Marvel to prevent the Green Goblin from stealing, these action-packed stories are perfect for young readers.
Featuring full-color art on every spread and a comic at the end of each story to celebrate Spider-Man's 60th comic anniversary!
Released

Pages

ISBN

Age Range